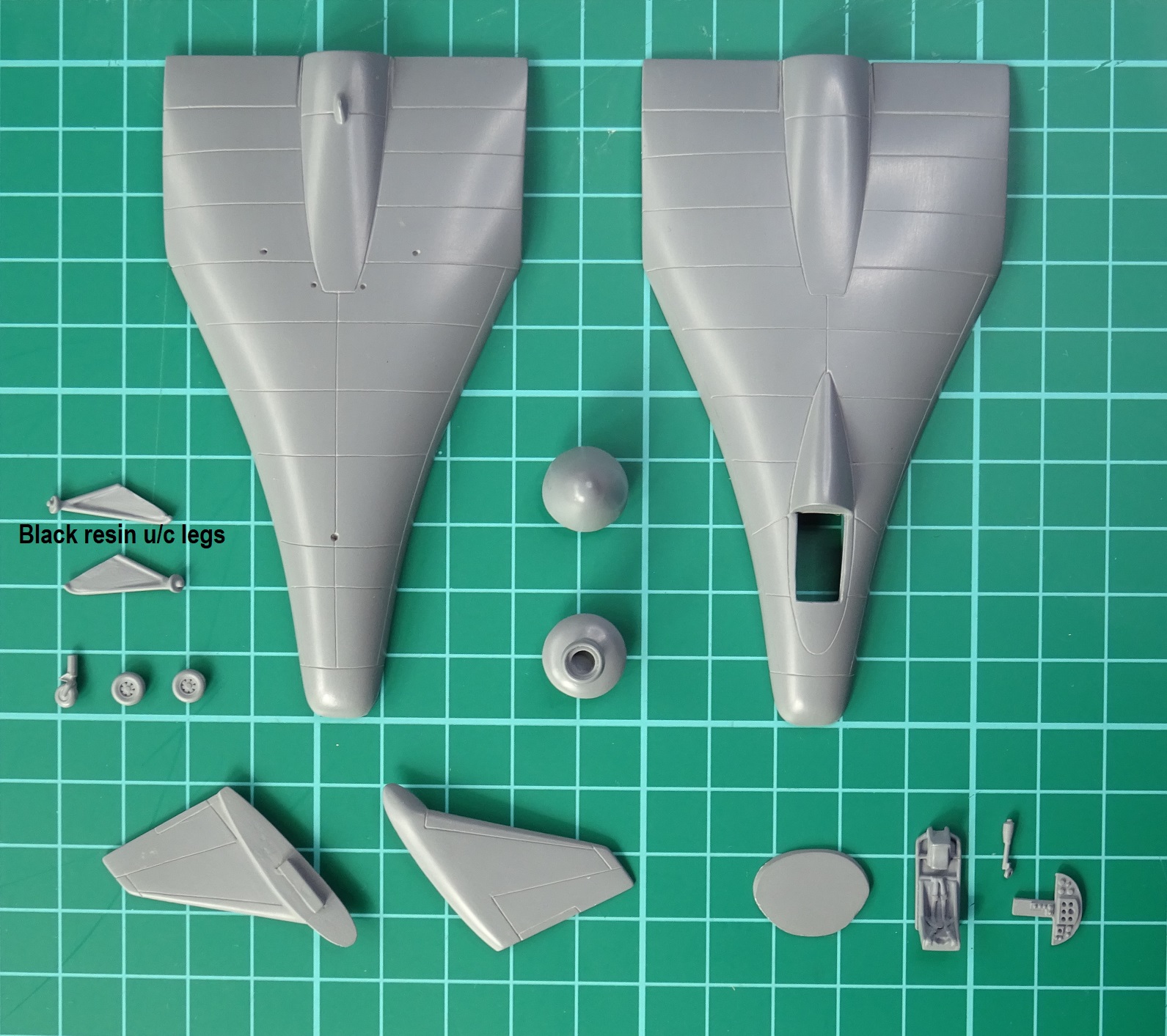 Welcome to the latest news update, these have not been as frequent as I'd have liked. I'm making good progress towards getting some new items ready for IPMS Scale Modelworld on 12th & 13th November, which should also be available via the website by the end of next month.
My BAC Mustard Glider resin kit (masters illustrated) has been cast up and should be shipped from CMR by the end of the month. Decals are printed, the only outstanding item is vacformed canopies which are currently being moulded by Rob Taurus. All things being well this should all arrive in time to be on sale at Telford. What-If modellers can also look forward to two further new releases in 1/72 scale, a version of the Supermarine 327 'Shrew', with Post-War decals and additional parts, and a Hawker Eagle powered Tempest package, consisting of the Kovozavody Prostejov Tempest Mk.V plastic, with resin parts to produce a complete multi-media model of the projected Eagle powered variant.
Forty years since the Pegasus range started, I have a re-issue of the Junkers CL.I with new resin parts, this will be followed by the SE.5 (early) with improved decals and a more accurate clear glazing part.
I'm hoping to be able to announce several more resin sets due out in November, including a brand-new range in cooperation with Jon Davies and David Little at Combat Kits. We are waiting for final confirmation that they will arrive in time for IPMS Scale Modelworld before announcing these.
Please keep checking my News Blog and my Facebook page for the latest updates from Freightdog Models.